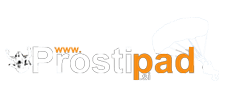 Wind tunnel - skydiving without a parachute
We organise ADVANCED flying lessons in the wind tunnel, for skydivers and flyers that would like to build and improve their flying skills.
For anyone looking to try out a solo flight in a wind tunnel, we invite you to visit the website of the Aerodium Logatec wind tunnel - 
Aerodium Logatec.
What is a wind tunnel?
Freefall simulator – a wind tunnel is a tunnel in which winds with speeds from 160 to 300 km/h can be generated (the speed is adjusted for the flyer). It is the best way to learn the skills needed in freefall.
Why should I go to a wind tunnel?
Wind tunnel is considered as the fastest and safest way of gaining skydiving knowledge (in one hour in the wind tunnel, you can learn more than in 60 jumps).
The goal of our tunnel camp is to grant our students the most knowledge possible, in a very short amount of time, due to our rich experience and knowledge, gained in many wind tunnels across the globe.
Who is it suitable for?
It is suitable for the beginners, recreationists or even experienced skydivers, as well as for those, that are only just considering a start in a skydiving career.
Therefore, absolutely everyone is suitable for our tunnel camp.
Our references?
We are certified instructors in the Aerodium Logatec wind tunnel.
As members of Slovenia's national skydiving team we were the first to decide to start improving our skills in wind tunnels back in 2004 in which was then the only wind tunnel in the world – Orlando, Florida. Since then we regularly train and expand our flyiing knowledge in wind tunnels all over the world.
We gathered our knowledge from many world renowned and appriciated skydivers (from different actual or former World champions, and high end competitors).
We are the first in Slovenia to organise this kind of training (we organised our first Tunnel camp back in 2006).
Our team combined has well over 1000 hours of experience flying in wind tunnels across the globe.
To date, we have organised many Tunnel camps, and transferred our knowledge to many skydivers and non-skydivers from Slovenia and it's neighbouring contries.
×