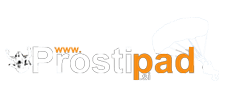 BOVEC
Beside the Portorož and Šentvid pri Stični airports, Bovec airport is also one of the available tandem skydiving destinations in Slovenia.
Why do tandem skydive passengers choose the Bovec airport for their tandem skydives despite it being so hard to reach? Because beside the crazy experience of the tandem skydive, on the flight to altitude and on the way down under parachute it offers stunning views of: pristine nature, tall mountain tops of the surrounding mountains.

We organise tandem skydives at the Bovec airport during the whole skydiving season which lasts from the beginning of April until the end of October, even though we some times get surprised by snowfall in the spring, because of the airports' mountain location. The majority of tandem skydives at the Bovec airport are done during weekends (Friday to Sunday), when the weather is appropriate - which is often quite difficult to predict with a 100% certainty due to the airports' location in between the mountains.

IMPORTANT ANNOUNCEMENT: Since the beginning of the 2018 season, we no longer organise tandem skydives in Bovec due to multiple reasons.

Apply for notifications
If you would like to receive information about the up-coming tandem skydiving events contact us at this number +386 31-594-111 or fill out the application form below and you will be added to our notifications list.

Any person can apply to be added to our notifications list (whether or not the person possesses a tandem skydive gift certificate) even if they do not decide to go through with the tandem skydive. Everyone subscribed to our notifications list will receive a text message containing the location of our skydiving activity fort the upcoming weekend weekly (in case of a good weather forecast). When the time and location suits you, you only need to reply to the before-mentioned text message to apply for the skydive. After that, we only need to arrange the details of the skydive (date, time of arrival, location, etc.). In case you don't find a suitable time and place for the skydive, the notifications stop coming when the season finishes (end of October).