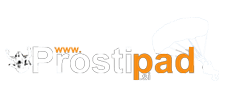 ŠENTVID PRI STIČNI
Šentvid pri Stični is a small airport with a big heart.
Why did we choose this location to be our new home dropzone? Because of its central position in Slovenia – it is close for everyone since it lies just about 20min away from Ljubljana.

We organise tandem skydives at the Šentvid pri Stični airport during the whole skydiving season which lasts from the beginning of April until the end of October, when the weather is appropriate – the majority of tandem skydives at the Šentvid pri Stični airport are done during the weekends but due to high demand we organise tandem skydiving also on Wednesdays and Frydays.

To make sure absolutely everything is taken care of, we also have a great Mexican/Balcan restaurant just across the road from the airport, which serves really nice food.

Address: Šentvid pri Stični 12, 1296 Šentvid pri Stični
How to get here? Leave the Dolenjska highway at the Ivančna Gorica exit, and turn right when you get to the intersection with the main road. Then take the second exit at the roundabout (towards Šentvid pri Stični). After 4km you will arrive to Šentvid pri Stični. When you pass the church on your right hand side and descend down a small slope, you should see a "LETALIŠČE" (airport) sign, pointing to the right. Turn right, keep going straight for 800m and then you should be able to see the Šentvid pri Stični airport on your left hand side, just before the railway crossing. This is your final destination where the unforgettable experience of a tandem skydive awaits.

Apply for notifications
If you would like to receive information about the up-coming tandem skydiving events contact us at this number +386 31-594-111 or fill out the application form below and you will be added to our notifications list.

Any person can apply to be added to our notifications list (whether or not the person possesses a tandem skydive gift certificate) even if they do not decide to go through with the tandem skydive. Everyone subscribed to our notifications list will receive a text message containing the location of our skydiving activity fort the upcoming weekend weekly (in case of a good weather forecast). When the time and location suits you, you only need to reply to the before-mentioned text message to apply for the skydive. After that, we only need to arrange the details of the skydive (date, time of arrival, location, etc.). In case you don't find a suitable time and place for the skydive, the notifications stop coming when the season finishes (end of October).